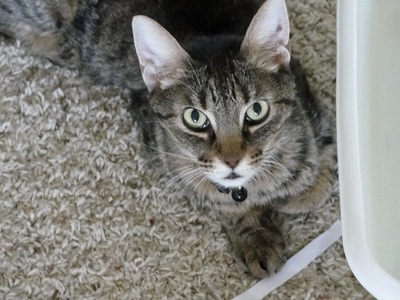 http://www.everribbon.com/ribbon/view/146
<--this is a donation page
Guys, now that I have a cat of my own I'm obsessed. I can't
imagine
losing him. A very nice woman from another website where I have a diary (
http://www.digitalexpressions.nu/
) has a cat named Jimmy (or Chimi) who recently ended up at the emergency vet with an infection and it turned out he's diabetic. Now, this lady is trying to start her own business in LA (talk about brave!), living paycheck to paycheck (which can be few and far between sometimes!) and almost had to decide whether to put him down because she simply didn't have the money for his medicine.
She's rallied some support since last weekend, which is great, but she needs more. Don't let this kitty die! Please help with whatever small (or large) amount you can.
http://www.everribbon.com/ribbon/view/146
<--his donation page!
It just breaks my heart to think of having to make that decision and we
really
don't need to let that happen. She loves that cat and I'm sure any cat owners out there (or dog owners, or any sort of pet owner) know exactly how they would feel in that situation.
Save Jimmy!